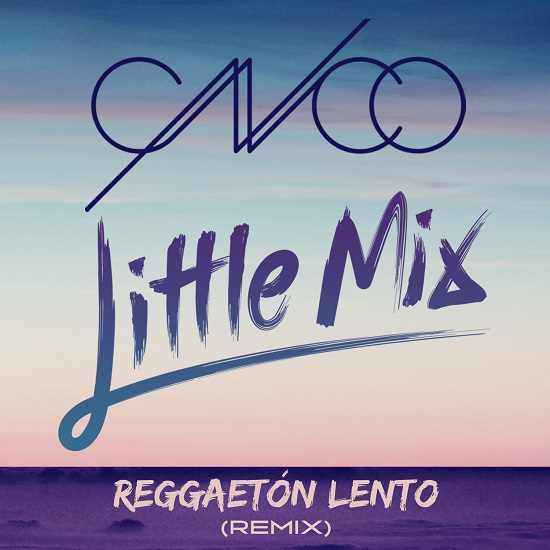 MIAMI (18 de agosto, 2017) – Las superestrellas británicas del pop Little Mix se unen al fenómeno del pop latino CNCO para el lanzamiento de hoy 'Reggaetón Lento (Remix)'. 
'Reggaetón Lento (Remix)' es la nueva versión del mega-éxito de CNCO, convirtiéndose en una colaboración entre los dos grupos.
La versión original de esta canción ha acumulado más de 472 millones de streams y ha superado el billón de vistas en VEVO/YouTube. Además, alcanzó el #1 en la lista "Latin Pop Songs" de Billboard.
Little Mix canta este tema en español, se trata de su primer material inédito desde el lanzamiento de su álbum 'Glory Days' que fue lanzado en noviembre 2016 y obtuvo reconocimiento multi-platino. 
'Glory Days' permaneció cinco semanas en el #1 en la lista de ventas del Reino Unido, logrando la estancia más larga en ese puesto por un grupo femenino desde el disco debut de las Spice Girls en 1996.
CNCO se ha convertido en el grupo joven más contundente de la música latina, haciéndose acreedores a tres Premios Billboard, tres Latin American Music Awards, un premio iHeart Radio Award y un premio Teen Choice Award. Su álbum debut, "Primera Cita", alcanzó el #1 en la lista "Top Latin Albums" de Billboard por sus ventas en Estados Unidos y Puerto Rico.
CNCO & Little Mix's
"Reggaetón Lento" (Remix)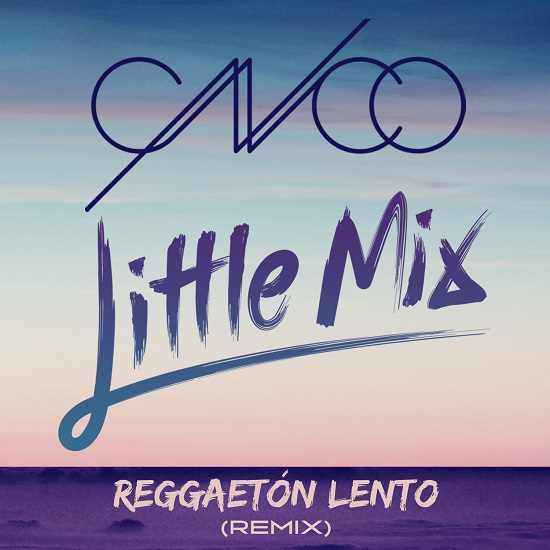 MIAMI (August 18, 2017) – Pop superstars Little Mix team up with Latino pop sensations CNCO for 'Reggaetón Lento (Remix),' released today. 'Reggaetón Lento (Remix)' is a new version of CNCO's smash hit single, reworked as a duet between the two bands.
In its original release, the track has been streamed 472 million times with an incredible 1 billion video views. It also hit No.1 on Billboard's "Latin Pop Songs" Chart.
Little Mix sing in Spanish on the track, which is their first new material since their hugely successful multi-platinum 'Glory Days' album last November. 
 'Glory Days' spent five weeks at the top of the chart surpassing any other album released by a female group this millennium and becoming the longest reigning girl group #1 album since Spice Girls' debut 20 years ago.
CNCO has taken the world by storm selling out shows in Latin America and winning 3 Billboard Latin Music Awards, 3 Latin AMA's, an iHeart Radio Award and a Teen Choice Award. Their debut album, "Primera Cita", reached #1 on Billboard's "Top Latin Albums" chart and quickly became the most sold Latin album in the US and Puerto Rico.
Sigue a CNCO en / Follow CNCO on: